2022 Great Leap

January 30, 2022

"The Great Leap"
By Lauren Yee, Directed by Jeffrey Lo
Capital Stage, Sacramento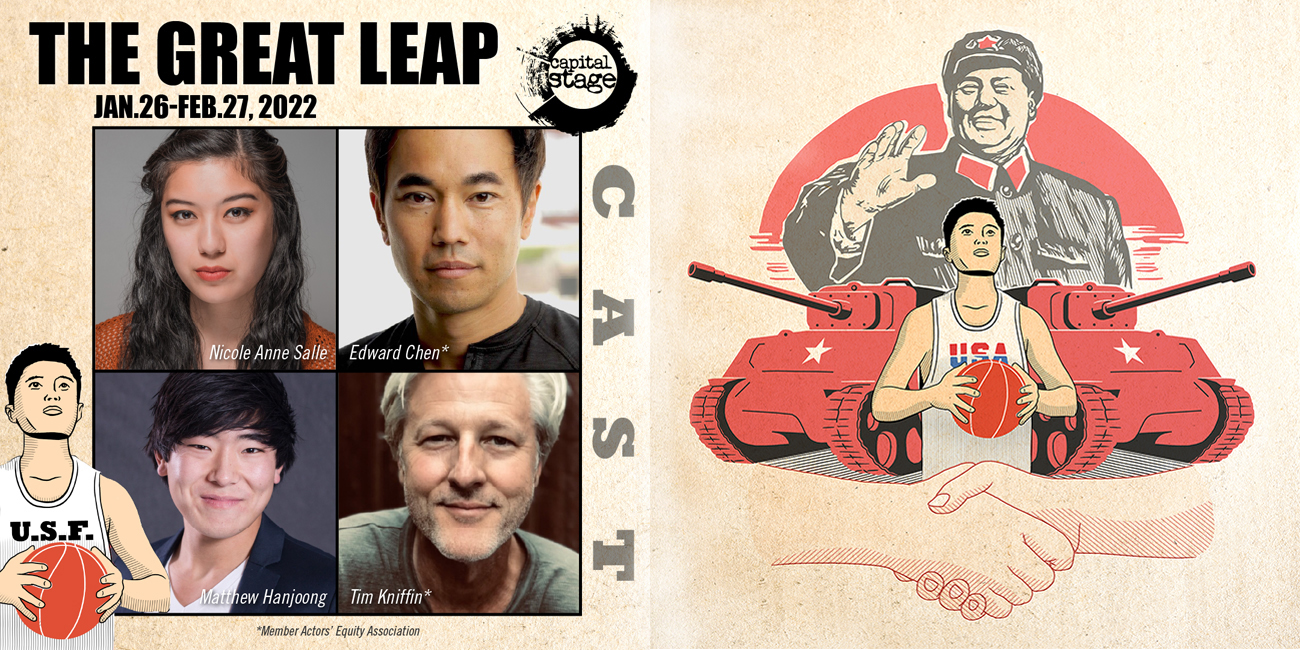 When an American college basketball team travels to Beijing for a "friendship" game in the post-Cultural Revolution 1980s, both countries try to tease out the politics behind this newly popular sport. Cultures clash as the Chinese coach tries to pick up moves from the Americans and Chinese-American player Manford spies on his opponents. Inspired by events in her own father's life, Yee "applies a devilishly keen satiric eye to…her generation (and its parents)." 2017 Kesselring Prize Winner.
Save $10 on tickets with promo code: ABASGREAT2022
Both regular and virtual tickets are available at: Tickets
Please Review Capital Stage COVID Safety Protocols Here: Learn More 
The Speaker Series is part of the Foundation's two decades of law-related educational and charitable works in greater Sacramento's Asian/Pacific community. Each year, the Foundation awards scholarships to encourage community-conscious activist future lawyers. The Foundation has supported activities such as the Hmong Mediation Project and the CAIR immigration legal clinic; has produced numerous law-related workshops and programs; and has administered a federal research grant on World War II's notorious Tule Lake concentration camp.
The first three Speaker Series years brought A Conversation on Civics with Chief Justice Tani Cantil-Sakauye; Empowering the Community and Educating the Public through Law with Dale Minami; the Sacramento premiere of Konrad Aderer's documentary Resistance at Tule Lake; Bystander Intervention Training with the Council on American Islamic Relations; a panel on Bail Reform in California; a panel on the Immigration Policy crisis; and a screening of Sold, a human trafficking story, with a panel discussion on human trafficking. The Foundation screened the Sacramento premiere of Abby Ginzberg's documentary And Then They Came for Us, attended by 800, with a distinguished discussion panel and a social action networking session to build community. And it presented two plays: Vietgone, a romantic adventure starring a Vietnamese refugee couple, and Jeanne Sakata's one-man play Hold These Truths, retelling civil rights hero Gordon Hirabayashi's wartime journey of conscience.