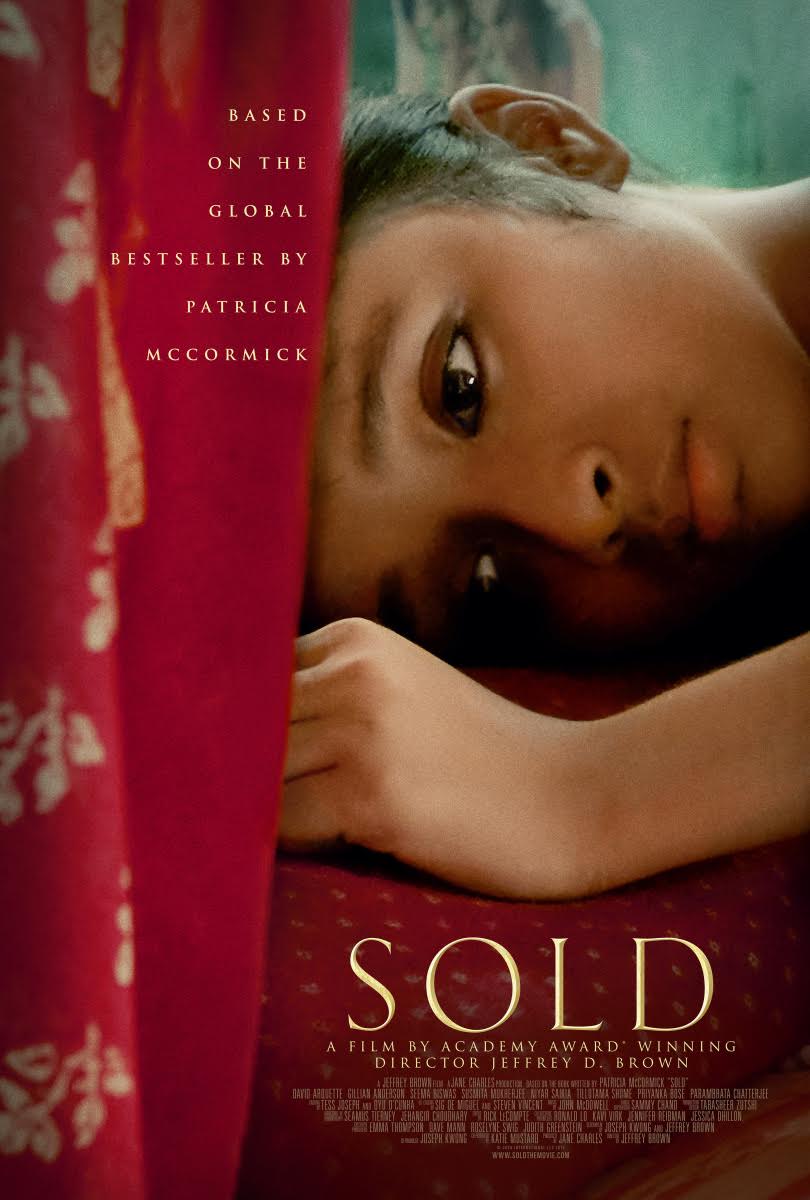 Wednesday, July 25, 2018
5:30 p.m. to 7:30 p.m.
The Tower Theatre
2508 Land Park Drive, Sacramento
For Tickets Visit: https://www.tugg.com/events/sold-tycm
Link to Movie Trailer: https://www.youtube.com/watch?v=15JFTJbkQw0
The ABAS Law Foundation presents the narrative feature film "Sold," adapted from the internationally acclaimed novel by Patricia McCormick. The novel is based on true stories and illustrates the brutality of child trafficking. This acclaimed film (winner at three film festivals) tells the story of a 13-year old Nepalese girl who is sold to a brothel in India. The International Labor Organization estimates over 20 million people are enslaved today. Approximately, 5.5 million of these slaves are children forced into sex and labor slavery. Currently, it is estimated that 1.8 million children are trafficked each year into sexual slavery. The Director is Academy and Emmy award winner Jeffrey D. Brown; the Executive Producer is two-time Academy Award winner Emma Thompson.  The film aims to inspire a global movement to address the crime of child trafficking domestically and internationally.
After the film, Sacramento organizations combatting human trafficking will put on a 20-minute panel discussion. Panelists are:
Nilda Valmores, Executive Director, My Sister's House
Rebecca Soliday, Bilingual Trafficking Training Specialist, WEAVE
Danielle Abildgaard, Sacramento Deputy District Attorney, Human Trafficking Unit
About "ABAS Law Foundation Presents..."
In 2017, the ABAS Law Foundation launched its Speaker Series, continuing and expanding its 20 years of law-related educational and charitable works in the greater Sacramento's Asian/Pacific community. Over the years, the Foundation has produced workshops on immigration assistance, employment discrimination law, and election procedures; has supported activities such as the Hmong Mediation Project and the CAIR immigration legal clinic; and has administered a $47,400 research grant on World War II's notorious Tule Lake concentration camp. Each year, the Foundation awards scholarships to community-conscious activist law students.