Scholarships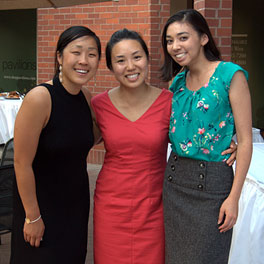 Thank you for your interest in the ABAS Law Foundation's scholarship program. The Foundation awards scholarships to law students and very recent law school graduates from local law schools who have demonstrated potential for community service and leadership in the Asian-Pacific Islander community, academic achievement, and financial need. In recent years, the Foundation has predominantly awarded scholarships to students and recent graduates from Lincoln Law School of Sacramento, U.C. Davis School of Law, and the University of the Pacific's McGeorge School of Law.
This page includes information about the application process and how to donate directly to the Foundation's scholarship fund.
The Scholarship Application
Application deadline is 5:00 pm Friday March 6, 2020
A link to a .pdf version of the current scholarship application package, which includes scholarship application requirements, judging criteria, and instructions, is below. As provided in that document, the deadline for submitting scholarship application materials to the Foundation typically falls in late February. The Scholarship Committee usually completes its evaluation process in late March or early April. All applicants will be informed of the disposition of their respective applications via e-mail. A reception will honor the scholarship recipients and the Foundation's donors.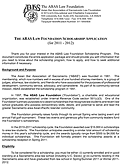 Download 2020 Scholarship Application (PDF/113 KB)
The Foundation welcomes questions from prospective applicants, as well as applicants with pending applications, via e-mail. Instructions regarding the submission of application-related questions are set forth in the application package linked to above. However, if you have difficulty accessing the .pdf file above, please contact the Scholarship Committee Chairpersons, Jeannie Lee Jones and Kara Ueda, at scholarships@abaslawfoundation.org
To Our Existing and Prospective Donors:
THANK YOU!
The Foundation specially thanks its donors. The Foundation is fortunate to have been able to award as many scholarships as it has, and in amounts aimed at materially defraying the ever-increasing cost of a legal education.
The Foundation's scholarship awards are truly community driven. Registration and ticket fees associated with the Foundation's annual golf tournament and wine and food tasting events fund the majority of the scholarship awards. The Foundation is also very fortunate to have the support of long-time donors who have funded scholarship awards yearly. The Foundation is grateful to these loyal donors, including community members Phil and Marilyn Isenberg, and Chuck Pacheco. Additionally, the Foundation appreciates the support of the Asian/Pacific Bar Association of Sacramento and its members and friends.
If you would like to make a donation directly to the Foundation's scholarship fund, please send an e-mail to cfo@abaslawfoundation.org. The Foundation's Scholarship Committee Chairpersons, Jeannie Lee Jones and Kara Ueda, and/or the Foundation's Treasurer, Jeri Paik, will happily discuss your welcomed direct donation of any amount. They will also be able to discuss the possibility of establishing a "named" or "endowed" scholarship if you are interested in establishing such an award. Thank you in advance for your donation.