ABAS 14th Annual Wine & Food Tasting Event
Thursday, May 26, 2016 | 6:00 PM - 8:30 PM
Sacramento County Bar Association Office, 425 University Ave., Ste. 120, Sacramento, CA 95825
On Thursday May 26, 2016, the ABAS Law Foundation will be holding its 14th Annual Wine & Food Tasting Event.
This year, the event will be held at the new Sacramento County Bar Association Events Room located at 425 University Avenue!
This is a fun-filled evening with good wines, tasty food and wonderful company. Most importantly, however, the proceeds go directly to providing much-needed scholarships to deserving local law students and support for other law-related educational and charitable causes.
We are also trying to help with the 2016 Food From the Sac Bar so be sure to bring a food donation! For more information regarding the food drive, click HERE.
Be sure to sign up by May 14, 2016 for the earlybird special!
We look forward to seeing all of you this year!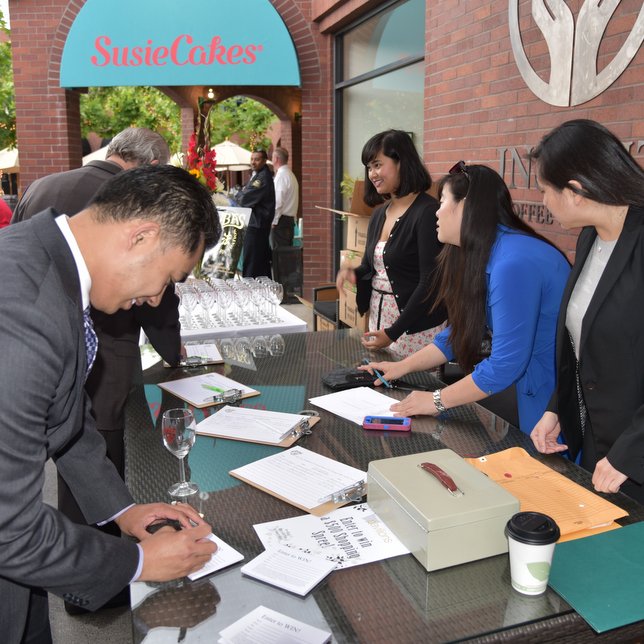 Event Sponsors
Last Years Gracious Wine and Food Donors
Wine Provided By:
Food Provided By:
Auction Donations
Thank You!
ABAS and the ABAS Law Foundation thank the ABAS Presidents who have consistently underwritten the Foundation's annual Wine Tasting over its 14-year history. The following have contributed through the Honor Roll of ABAS Presidents for the majority of the years when they were eligible:
Ruthe C. Ashley
Jerry L. Chong
Kathryn E. Doi
Yoshinori H. T. Himel
Michael K. Iwahiro
Joshua Kaizuka
Hon. Cheryl Chun Meegan
Mark T. Morodomi
Henry D. Nanjo
Jeffery M. Ogata
Hon. Mamoru Sakuma
Irving T. Teranishi
Kara K. Ueda
Darrel "H" Woo